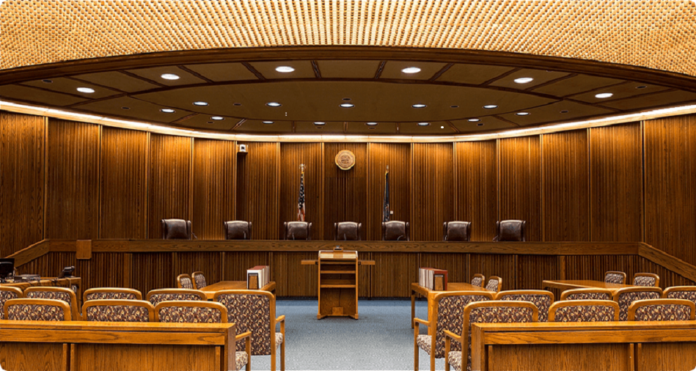 The battle over picking justices for the Kansas Supreme Court took a new turn Tuesday when Senate President Ty Masterson introduced a proposed constitutional amendment that calls for the election of justices.
Masterson introduced the bill in the Senate's Federal and State Affairs Committee, which is exempt from deadlines requiring bills to pass in their chamber of origin.
He introduced a second amendment that would call for the governor to appoint justices to the Kansas Supreme Court with confirmation of the Kansas Senate - similar to how U.S. Supreme Court justices are chosen.
His goal is to let the . . .
SSJ
This content is restricted to subscribers. Click here to subscribe. Already a subscriber? Click here to login.