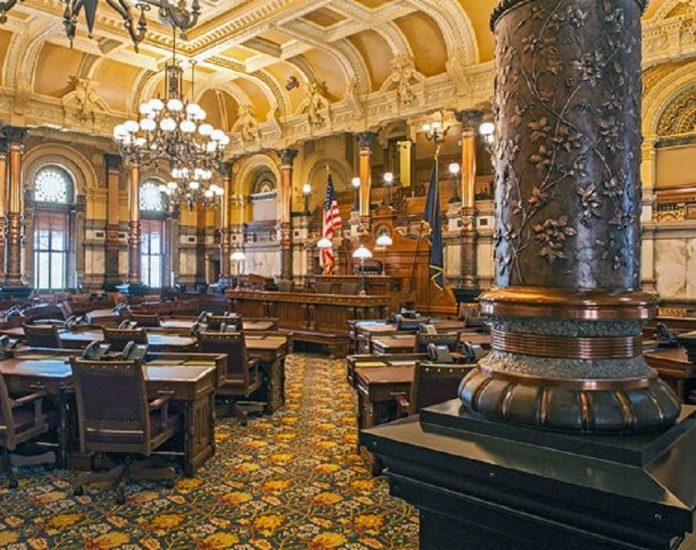 Senate President Ty Masterson is moving Republican Sen. Rob Olson over to chair the Federal & State Affairs Committee, filling the spot that came open with Larry Alley's election to Senate majority leader.
Masterson is removing Olson from his chair of the Commerce Committee. He will be replaced by Republican Sen. Renee Erickson of Wichita.
Masterson's office didn't explain the change beyond that Alley's position had to be filled.
More committee changes are anticipated leading up to the next legislative session.
However at times last session, Olson parted ways with Republican Senate leadership, most notably when he changed his vote on a key education bill that led to its defeat.
He also opposed Masterson's effort to pass a resolution with a simple majority asking Congress to call for a convention of states.
This will be Olson's fourth committee chairmanship since 2018.
He was part of a reshuffling undertaken when Susan Wagle was Senate president in 2018 and she moved him from chair of the utilities committee to the banking committee.
"I am happy with all the work I've ever done in all the committees. I enjoy them all," Olson said in a brief interview.
"I get the president has needs that he's got to fill," he said. "I'm just there to help."
Erickson, meanwhile, has a history of being skeptical of economic development incentives.
Last session, she voted against legislation extending the STAR bonds incentive, an economic development tool that's been highly criticized over the years.
She also voted against a bill renewing the economic development incentive for small, innovative startup companies for five years until 2026.