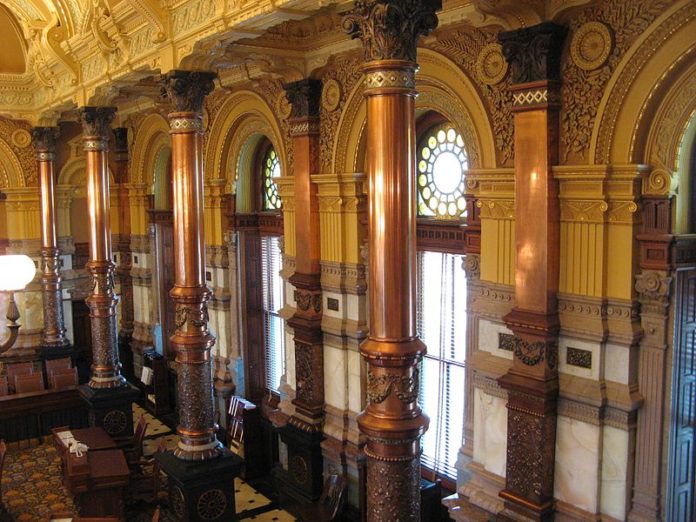 A bill banning transgender girls and women from participating in interscholastic sports for females failed to win enough votes to override Gov. Laura Kelly's veto Monday.
The Senate came up one vote short of the two-thirds needed to override the governor's veto, making Kansas the third state to reject similar legislation.
The Senate voted 26-14, which wasn't markedly different from the 26-11 vote from April 9 when it passed with a simple majority.
Three senators who passed on voting on April 9 – Republican John Doll, Democrat David Haley and Republican Carolyn McGinn – voted against the bill.
Ten state legislatures have already passed similar bills, three of which have now been vetoed by governors in North Dakota, South Dakota and now Kansas.
"We're going to keep talking about this issue. Families actually care about this," said Brittany Jones, director of advocacy for the Family Policy Alliance.
"Families don't want to see their kids' opportunities stolen," she said.
"In some ways, this is a girl's only opportunity out of poverty," she said.  "Sports scholarships are their only opportunities and we're going to keep fighting for those."
Tom Witt, executive director of Equality Kansas, said he thought that the failure of the amendment was a sign of a changing mood in Kansas.
"It looks like the tide toward equality in this state has turned away from LGBT discrimination," Witt said.
"We know there were a lot of people in the House that didn't want to vote for this in the first place because they know it was discriminatory."
Supporters of the bill made their case pointing to comments that former Olympian Caitlyn Jenner made over the wekend opposing transgender girls competing in girls' sports at school.
Jenner is a 1976 decathlon Olympic gold medalist who came out as a transgender woman in 2015.
"I don't think you can call Caitlyn Jenner anti-trans," said Senate President Ty Masterson. "I don't think she bullies people.
"This bill is simply about competitive fairness," he said.
He criticized threats from the NCAA that it could pull championship events from states that pass this type of legisation.
"Fairness for my girls is not for sale," he said.
The legislation – the  Fairness in Women's Sports Act – was one of the most passionately debated bills of the session.
The governor vetoed the bill, saying it would send "a devastating message that Kansas is not welcoming to all children and their families."
"As Kansans, we should be focused on how to include all students in extracurricular activities rather than how to exclude those who may be different than us. Kansas is an inclusive state and our laws should reflect our values. This law does not do that."
The American Civil Liberties of Union of Kansas, which had threatened to challenge the bill in court if it had been passed, celebrated the outcome of the vote.
"For girls and women across the state, defeating this discriminatory legislation means everything," the ACLU said. "Trans kids belong."